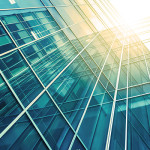 O'Brien Consultants provides commercial property advice to corporate businesses, property developers and investors. The company has a depth of experience in understanding the challenges affecting each individual client and tailoring its consultancy services to provide solutions to meet specific needs in a dynamic business environment.
Established by Eugene O'Brien BSc MRICS in 2008, the company works throughout the UK for a range of SMEs, PLCs and International companies. It prides itself on its personal, problem-solving approach, tailoring solutions to the need of each client.
Since its creation the company has coordinated the acquisition and disposal of significant amounts of property for clients from Belfast to Essex; Yorkshire to Somerset along with negotiating lease renewals, lease re-gears and rent reviews. The company is involved in promoting large scale development projects including for residential and employment uses involving negotiating through the planning system and acting as expert witness for both local authority and the private sector .